See the historic village of Arrow Rock, Missouri in a whole new light by exploring it in the dark! Your guide will lead you on a 90-minute walk around the village, recounting spine-tingling tales of daring adventures and dastardly deeds from days gone by. You'll walk in the footsteps of great American painter George Caleb Bingham, "Quinine Doctor" John Sappington, rowdy river men, weary pioneers, slaves, merchants and tradesmen who lived and died (and some say linger still) in the village.

WHEN: Every Friday and Saturday in October at 7:30 p.m. beginning on Oct. 6. (See below for information on scheduling a Night Walk for your group on a different date.) WHERE: We begin and end our walk at 310 Main Street at the Friends of Arrow Rock office. We recommend you arrive approximately 15 minutes early to check in. TOUR LENGTH:  Approximately .75 mile of walking distance. PRICES: $15 per participant if purchased in advance, $20 is paid on the night of the event.

RESTRICTIONS: All ages are welcome but be aware that, although this is an educational and historical tour, we will be telling some stories that may be too intense for young children. No pets will be allowed on the tour. No smoking or alcoholic beverages will be permitted on the tour.

Each tour is limited to 36 individuals. These tours often sell out far in advance. Reservations are strongly recommended.
ALL DATES ARE NOW SOLD OUT! Call 660-837-3231 to be placed on the waiting list.
CLICK HERE FOR TICKETS FOR ALL NIGHT WALK DATES: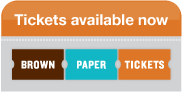 ---
A FEW DOs and DON'Ts:
Do wear comfortable shoes. The tour involves about 3/4 mile of start-and-stop walking. There are some moderate hills on the route. Most of the route is on sidewalks or paved streets. Weather permitting, we'll take a brief walk through a level, grassy field. If a member of your party requires transportation on the Friends of Arrow Rock 8-passenger golf tram, please contact the office at 660-837-3231 at least 24 hours prior to your tour.
Do dress appropriately for the weather. These tours will not be canceled for rain, but will be rescheduled in the event of a lightning storm or other threatening weather. If a tour is rescheduled, participants will have the option of receiving a full refund on their reservation.
Do bring a camera. Sometimes the camera sees things the eyes miss!
Do bring a flashlight if you wish. Your guides will have lights and there are streetlights along most of the path, but a flashlight will come in handy during portions of the walk.
Do bring snacks or drinks if you'd like. These items are also available for purchase at the Friends of Arrow Rock museum shop prior to the start of the tour.
Don't smoke cigarettes/cigars or consume alcoholic beverages while on the tour.
Don't wander away from the group or trespass on private property while on the tour.
FREQUENTLY ASKED QUESTIONS: Can I get a refund if my plans change?
Night Walk tours are refundable or transferable to an alternative date if we are notified at least 48 hours in advance. Call Friends of Arrow Rock at 660-837-3231 or send us an email. You may transfer your ticket to another person without notifying us. Just have that person inform us of the change when they check in prior to the walk.
Can I show up without a reservation?
We expect these tours to sell out in advance. If you do not have a reservation and the tour is at capacity, we regretfully will have to turn you away.
Is this a ghost hunt?

We won't be doing any active paranormal investigating, but we will tell you about strange and unexplained occurrences that have happened in some of the buildings you'll see on the tour. You'll also hear some unusual audio recordings and see photos that have been shared by locals and visitors — we'll let you draw your own conclusions about what you hear and see!
Will we go inside any buildings?
This is primarily an outdoor tour, but participants will have an opportunity to step inside a few of Arrow Rock's historic buildings, including one that is not part of any other tour offered by Friends of Arrow Rock.
Is the tour wheelchair accessible?
The route takes us on sidewalks and paved streets. One short leg of the journey is over a grassy field on level terrain. There are some moderately steep hills on the route. Please call us at 660-837-3231 if you have questions about accessibility.
Other questions?
Contact the Friends of Arrow Rock at 660-837-3231 or by email.
PRIVATE TOURS
You don't have to wait until October to experience the thrill of an Arrow Rock Night Walk. The Friends of Arrow Rock is delighted to accommodate special requests for Night Walks any time during the year!
There is a minimum charge of $75 for a group of four or fewer; otherwise, we will honor the standard $15 per person rate for a specially scheduled tour.
Private tour dates must be arranged at least one week in advance by contacting the Friends of Arrow Rock office at 660-837-3231 or by email.