Exclusive Sip & Stroll Sponsor
Join us for the 15th annual Friends of Arrow Rock Sip & Stroll, beginning at 4 p.m. on Saturday, Sept. 22. This year's event is sponsored by Wood & Huston Bank. Thanks to the bank's generosity, all proceeds raised from ticket and auction sales will benefit the historic preservation and history education programs of Friends of Arrow Rock!
You'll begin your tour at our registration desk at the Old Schoolhouse on the west end of Main Street. When you register, you'll receive a map that shows you the way to this year's tour homes, plus your bidder number for the silent and live auctions that take place later in the evening.
This year's tour features four unique properties. Enjoy refreshments, including wine and beer, at each stop along the walking tour. At 5:30 p.m., we'll gather back at the Old Schoolhouse for a delicious barbecue dinner, and fabulous live and silent auctions.
Tickets are $65 per person and may be purchased by clicking the link below, or by calling the Friends of Arrow Rock office at 660-837-3231. Please make your event registration no later than Sept. 14, but be aware that space if limited; register early if you can.
Click here for a current list of silent and live auction items.

---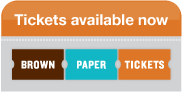 ---
SIP & STROLL 2018 FEATURED HOMES:
The Switzler House
There's a log cabin hidden beneath the clapboards of this charming double-pen home. The current owners have retained the home's original footprint, enclosing a back porch to create a beautiful four-season living space.
The Christopher Home
This home, constructed in 1998, blends seamlessly into the historic fabric of the village. New owners have added their own personal touch while retaining the charming features that make the home so warm and welcoming.
The Latch House
This house can make a good claim to being the oldest in Arrow Rock. The original details of the home have been lovingly retained, while new sections of the home respond to the needs for modern, functional living space. It's a perfect marriage of old and new.

 The Zirngibl Home
Constructed in the 1980s, this home evokes the spirit of Arrow Rock's antebellum past. This home is making its first appearance on a Sip & Stroll tour!